Dr. Phillip Dietrich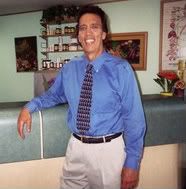 Dr. Dietrich's nutritional supplements are formulated by a research and development team that draws from decades of pharmaceutical and dietary supplement industry experience. These specialty formulas, based on the industry and healthcare research, are designed to address major conditions. Our formulas feature specialized delivery system technologies to ensure that people receive optimum bioavailability from supplementation. Our attention to detail and quality procedures are like no other you can have confidence that products purchased from Dr. Dietrich's formulas are of the highest quality in the supplementation industry today.
Dr. Dietrich's formula features a fully registered pharmaceutical manufacturing facility and state of the art laboratory staffed with PHD scientists and chemists. We follow stringent codes meeting the requirements of not only the FDA, but also the UK Medicine control agency (MCA) on behalf of the European union. Our quality assurance and control programs are second to none. This rating from the National Nutritional Foods.
You can have confidence that using our supplements would be the best action you can take for reaching your health goals. I challenge you to find a better supplement.






You eat the right foods, exercise, and take vitamins, but..
Are you as healthy as you think you are?
Don't you believe everybody deserves excellent health? How do you know what's going on inside your body?. Well I have great news, now you can. With our easy to read report, you will see amazing results about yourself, and the exact chemicals you could be absorbing from the environment as well as the foods you eat. Now you can with our laboratory testing, because we have testing stations all over the U.S. for your convince at a very affordable price.
STOP GUESSING ABOUT YOUR HEALTH AND FIND OUT WHAT OTHER PEOPLE HAVE BEEN RAVING ABOUT!!